I had a job interview with the National Biodiesel Board the other day. No, not a job interview for ME, but an interview about a job NBB has to offer.
I sat down with my friend Donnell Rehagen, Chief Operating Officer for the NBB, and he told me about a technical position they have supporting the biodiesel industry with group's sound science and research elements on a variety of topics.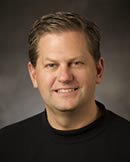 "We're looking for somebody with a chemistry or a chemical engineering background to help us manage some of our technical work that continues to go on in our industry."
The technical programs include interaction with engine manufacturers and ASTM process; the type of work to help keep the biodiesel industry grounded.
While the technical skills are important to support the group, Rehagen stresses that this is a management position that also requires someone to be able to have strong public speaking and communication traits, as well as organizational skills. And he says someone with a biodiesel background wouldn't hurt.
"That would absolutely be helpful. Not necessary, but that would be helpful to have somebody who's got a little bit of a background, if not in biodiesel, renewable fuels would be a plus."
Rehagen admits that while they haven't given up on the $1-a-gallon federal biodiesel tax incentive, the loss of the credit has hurt the industry, and there could be some very good candidates for this position. He also believes that the long-term future of the biodiesel industry is still pretty bright.
The job would be in Jefferson City, Missouri … just down the street from what I believe is the prettiest state capitol building in all of the country. Picture the U.S. Capitol Building in Washington, D.C. but just a bit smaller … and no nasty traffic and pollution.
Rehagen says while they want to fill the position as soon as possible, they're not going to rush the process.
"It's got to be the right person, the right fit. Somebody who has an interest and love for biodiesel, [because] it's not just a job."
You can hear or download my conversation with Donnell here: Donnell Rehagen
More information is available at this website.