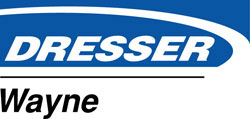 Dresser Wayne, producer of fuel dispensers, has announced that their Reliance® E-Series fuel dispensers for retail and fleet applications received Underwriters Laboratories (UL) certification for dispensing ethanol up to E85. Underwriters Laboratories sets safety standards and conducts compliance-testing on a wide range of products.
The Reliance E-Series dispenser's UL certification follows the recent UL certification of the Dresser Wayne Ovation® Eco Fuel retail dispenser.
"There are a large number of flex-fuel vehicles in government fleets with renewable fuel requirements, but they often lack the supporting local infrastructure for E85 fueling," says Scott Negley, director of Alternative Energy Products for Dresser Wayne. "UL certification of our E85 Reliance E-Series dispensers can make it easier for government and business fleet customers to gain approval from local authorities for the installation of E85 fleet-fueling facilities."
The ethanol industry is expecting that Dresser Wayne and Gilbarco Veeder Root pumps will be UL certified to be used for mid to high level blending soon.