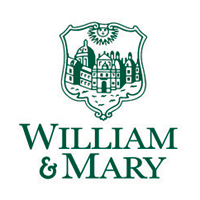 Virginia's College of William and Mary is turning algae, which is killing fish in a local lake, into biodiesel.
This article from the Daily Press says the school, working with industry and other universities, is using a flume to remove the algae from Lake Matoaka:
A rectangle-shaped floating dock with its midsection removed, the flume acts as a channel that will trap nitrogen, phosphorous and other nutrients that form oxygen-deprived dead zones in the lake and Chesapeake Bay watershed.
"Think of it as a rain-gutter-type device," said Karl Kuschner, the university's research scientist leading the effort. "We'll be creating a 40-foot long hole in the water."
Blobs of what looks like green cottage cheese — algae — cover the shore. As the algae dies, it descends to the lake floor consuming oxygen, said Dennis Manos, university vice provost. The dead zones send bass, gar, turtles and other marine life scrambling for safer waters.
"This," Manos said gesturing toward to the lake, "is occassionally only a day or two away from a fish kill."
In addition to the oil extracted from the algae, which will be used to research the potential of algae-biodiesel, the process is also able to get about 12 to 16 gallons of dry algae from the lake each month.