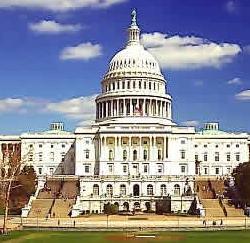 It's been more than six months since the federal $1-a-gallon biodiesel tax incentive was allowed to expire, and more refineries … and even some mandates … are in serious trouble.

This story from News14 in Charlotte, North Carolina says Patriot Biodiesel in Greensboro is in danger of closing because of the loss of the credit:
"People aren't buying biodiesel, not because they don't like biodiesel but because the price is too high, much higher than the price of diesel now," [Gabe Neeriemer, co-owner of Patriot Biodiesel] said. "Our price stays the same, no matter what's going on with the price of diesel, and the price of diesel has dropped considerably."
Add to that a $1 federal tax credit that wasn't renewed and this local business is struggling to survive. "We don't rely on the tax credit to be profitable," Neeriemer said. "But we use the tax credit to offset the government regulations and taxes already placed on fuel."
"Every biodiesel company in the nation is struggling right now," he said. "Most have closed their doors, 80 percent of biodiesel refineries have shut down and the 20 percent that are still open are operating under 50 percent capacity. Most are operating under 20 percent capacity, just enough to keep the doors open."
Meanwhile, Biodiesel Magazine reports that Massachusetts' biodiesel mandate is being suspended indefinitely:
Dwayne Breger, director of the renewable energy division for the department said that the Clean Energy Biofuels Act provided the commissioner with several outs, or possible reasons to suspend the mandate, "and price impact was one of them," Breger said. "The expiration of the federal tax credit would cause the full brunt of the extra cost to be borne by the Massachusetts consumer."
Breger said without the $1 per gallon federal blender credit on the books, the added cost of a B2 blend would be around 3 cents per gallon.
The article goes on to say that some in the industry worry that the damage by the loss of the incentive could be irreversible at this point and set a bad precedent for other states that are considering their own mandates or with pending ones.