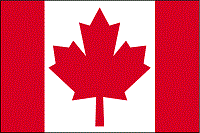 Canadian biodiesel maker QFI Biodiesel Inc. has received $750,000 ($800,000 Canadian) in repayable funding from the Canadian giovernment for starting its Saint-Jean-sur-Richelieu refinery.
This government press release says the plant will make biodiesel from animal and vegetable oils to be sold in Quebec, Canada and internationally:
"The Government of Canada is proud to support small and medium-sized businesses that, like QFI Biodiesel, are helping to build prosperity and create jobs through their vision and determination. This financial assistance constitutes a real investment in the social and economic development of the Montérégie and one that is sure to help position the region advantageously in this growth sector, both here and around the world," noted [the Honourable Denis Lebel, Minister of State for Canada Economic Development].
The money for the startup is coming from Canada's version of the Stimulus Bill.