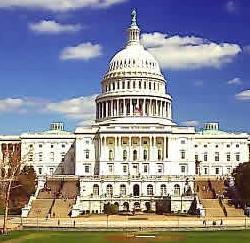 Just in case you think that I'm just re-running the same story from all this past winter and spring, honestly, I'm not. But there's trouble … again … for the $1-a-gallon federal biodiesel tax incentive.
This article from ICIS.com says while the measure, tied to unemployment benefits, failed to garner enough votes by just three that would have ended debate on the bill. But, it might not be completely dead yet:
The vote sends the bill back for reworking despite weeks of lawmakers debating the overall cost of the package.
Biodiesel brokers said the move would result in more gridlock in a biodiesel market already frozen by confusion over price ideas. The industry is currently running at 10% or less of capacity.
"It never seems quite dead," one biofuels broker said. "Everyone still assumes there is life to this bill, and we'll be frozen until the next time around."
Leaders thought they had pared the bill (with the bulk of the cost coming from the unemployment benefits section) down far enough to satisfy fiscal hawks … down to an estimated $33 billion from the original price tag of $190 billion … but the money is still holding it up.
Ironic, isn't it, that a bill that would help put back to work or preserve the jobs of an estimated 23,000 biodiesel workers is being stopped over arguments over unemployment benefits?