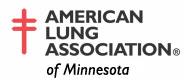 The American Lung Associations of North Dakota and Minnesota are holding three E85 and biodiesel promotions in their respective states in just a few days.
First, discounted fuel will be offered at the Handi Stop station at 515 E. Highway 212 in Bird Island, Minnesota for their annual celebration of Customer Appreciation Day. The event will be held on Friday, June 18, from 10 a.m. until 1 p.m. E85 will be discounted 85 cents per gallon and B5 biodiesel will be lowered 20 cents per gallon.
The second promotion will be held in Breckenridge, Minnesota on June 24. The Breck Tesoro at 206 S. 5th Street will also reduce the price of E85 85 cents per gallon and 20 cent per gallon discount on their blends of E20, E30 and E50 from 11 a.m. until 1 p.m. .

Lastly, the Frontier Travel Center at 705 Highway 12 in Bowman, North Dakota will hold a promotion from 11 a.m. until 1 p.m. on Friday, June 18 at their fueling station. A $2 discount will be taken off the bill of those flexible fuel vehicle owners who fill up with E85 or the blend of E30.
For more information on any of these promotions, visit www.CleanAirChoice.org.