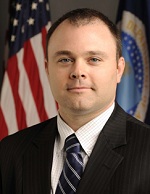 USDA officials say they are close to finalizing the rules for the Biomass Crop Assistance Program (BCAP), a measure that was in the 2008 Farm Bill and is designed to encourage farmers to grow new crops for energy production. But there's still some work to do before it is finally implemented.
"We have put out a proposed rule, received over 24,000 comments, we've evaluated those comments and are in the process of then working on writing the final rule based on the proposed rule and the comments we got," says Jonathan Coppess, Administrator of the USDA's Farm Service Agency. Plus, he says the ag department will need to do an environmental impact statement.
Coppess says there two main provisions in BCAP: 1. the assistance for establishment provision, that has the federal government reimbursing farmers for 75 percent of the costs of establishing a new biomass crop; and 2. matching payments for the collection, harvesting, storage and transportation of biomass products.
The rule should be ready by this fall, however, there is one more hurdle to clear. Congress still has 60 days to comment.