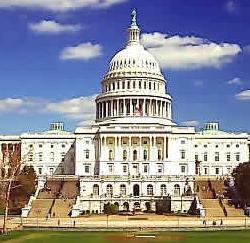 Senate leaders are promising again that there are enough votes to get the biodiesel tax incentive renewed.
This article from The Hill says New York Democrat Sen. Charles Schumer believes his chamber will have the 60 votes needed to pass the federal $1-a-gallon biodiesel tax credit as part of a larger measure introduced by Senate Finance Chairman Max Baucus (D-Montana). But there are still some concerns that differences with the recently passed House version could still hold up the vote possibly next week:
The Senate extenders bill differs from the House-passed version by going easier on taxing "carried interest." However, income from the sale of investment partnerships would still be taxed as ordinary income, as in the House proposal.
Schumer was uncertain if changes to carried interest would be accepted in the House…
Like the House legislation, the Senate bill resuscitates several individual and business tax breaks that expired last year. It includes measures like a deduction for teachers who buy school supplies and a research and development tax credit for businesses.
"The bill would also extend important energy tax incentives," Baucus said. "For example, the bill would extend the dollar-per-gallon credit for biodiesel and renewable diesel. And the bill would extend the manufacturer's credit for the construction of new energy-efficient homes."
Biodiesel Magazine is reporting there is enough support to accept House amendments to the Senate amendments that would get the credit to final passage…finally. We'll keep watching.