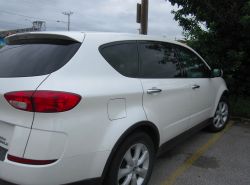 While ethanol supporters continue to wait on the fate of the E15 Waiver, ADM has spoken out today and requested the Environmental Protection Agency (EPA) pass E12 (twelve percent ethanol and 88 percent gasoline). The "Green Jobs Waiver," also known as the "E15 Waiver" is a request that would allow conventional vehicles to use up to a 15 percent ethanol blend (E15) in their tanks. The ruling must be given by the EPA and the latest rumors coming out of Washington are that the waiver will be passed but with a stipulation on what vehicles would be approved for the higher ethanol blend (potentially cars manufactured 2001 or after).
Today, ADM submitted a formal request to the EPA seeking approval of ethanol-gasoline blends containing up to E12 for all cars. In addition, they also formally requested that the EPA alter its Clean Air Act interpretive rule to allow for the higher oxygen content in E12. The Clean Air Act is the piece of legislation that would need to be changed to legally allow any blends of ethanol in addition to E10 and E85.
In a company statement ADM said, "We commend the EPA for its thorough consideration of the E15 waiver request. ADM continues to support full implementation of the E15 waiver request, but believes that limiting E15 to model year 2001 and newer cars will not meet the goals of the Renewable Fuels Standard (RFS) or the President's goal of tripling biofuels production over the next twelve years."
"We believe immediate interim approval and implementation of E12 for all cars provides a sound path to advance our nation's renewable energy goals," concluded ADM.
The ethanol industry reacted to ADM's call to action today and the American Coalition for Ethanol (ACE) released a statement saying that, "ACE continues to support E15, and we believe the data provides EPA with the ability to approve the use of E15 in all cars. We've never said the EPA needs to mandate E15 -we've always indicated that they should approve E15 as a choice for motorists. EPA has sent clear signals that they do not intend to approve E15 for all cars. They have consistently indicated an approval would likely apply to just 2001 and newer model-year autos."
ACE states that they have concerns with a waiver that is limited to some but not all vehicles as well as concerns with the type of retail label the EPA will require. The organization also notes that, "In the long term, neither E12 nor E15 are sufficient to create the kind of market demand to fulfill the obligations of the RFS2. As ACE has long said, we need to avoid lurching from blend wall to blend wall, and moving forward we need a more intelligent strategy that removes the decision about what fuel to use from the hands of government bureaucrats and Big Oil and returns that decision to the motorist. Meaningful fuel choice will accomplish this."