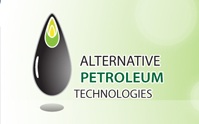 The Port of Los Angeles could soon be using a cleaner blend of biodiesel that actually uses some water.
This post on the BrighterEnergy.org website says Alternative Petroleum Technologies has completed the commissioning of an emulsified biodiesel blending unit near Sacramento, California:
The company, which has its US headquarters in Reno, Nevada, said the new facility has a capacity to produce 14 million liters (3.7 million gallons) each year.
It will initially be used to supply emulsified biodiesel to the Port of Los Angeles, under a deal agreed back in March 2010.
But APT said once the LA program is running on a continuous basis, it will market the fuel in California's larger cities along major state highways.
APT's emulsified biodiesel is a blend of water, B-20 biodiesel and an additive that the company claims can cut the nitrous oxide (NOx) emissions associated with the use of biodiesel fuel.
Company officials say the emulsified biodiesel requires no modifications to old or new diesel engines.