In a voting frenzy today prior to the Memorial Day recess, the U.S. House of Representatives has extended the $1-a-gallon biodiesel tax credit that expired Dec. 31, despite indications even late yesterday that the vote would be delayed until June.
The extension, which was part of a package that includes continued unemployment benefits and other tax breaks, would keep the biodiesel credit in place until the end of this year. The legislation still needs to be approved by the Senate, but that vote is not expected until after the recess.
National Biodiesel Board Director of Federal Communications Michael Frohlich says this is great news for the industry. "Each step that brings us closer to having the biodiesel tax credit reinstated is a win," said Frohlich.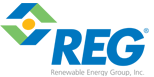 Leading biodiesel producer Renewable Energy Group (REG) issued the following statement:
Today the U.S. House of Representatives have finally followed through on their commitment to green-collar jobs and protecting our environment by passing the biodiesel blenders tax credit as part of the American Jobs and Closing Tax Loopholes Act. We applaud their actions today to move our biodiesel tax credit one step closer to reinstatement as this bill now goes to the Senate for consideration. REG continues to monitor the status of H.R. 4213 and urge our Senators to pass the biodiesel tax credit when they return June 7th.