It's Friday and for many the start of the Memorial Weekend holiday is already underway. There is more to celebrate than friends, food and family – savings at the pump due to lower priced ethanol. According to new data, drivers will save nearly 10 cents per gallon if filling up with E10.
According to information from the American Coalition for Ethanol (ACE), ethanol is currently selling for nearly a dollar less than gasoline at the rack, leading to cost savings for ethanol blends at the retail level. According to price data published on May 24 by the Oil Price Information Service (OPIS) E10 is an average of 9.5 cents lower per gallon than straight gasoline. Based on a national average gas price of $2.85 per gallon and calculating the distance AAA expects 28 million travelers to travel, this 9.5 cent discount for E10 could potentially save drivers nearly $95.8 million in savings.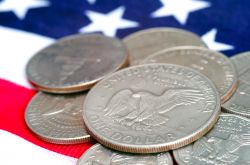 "Every little bit of cost savings helps in a tight economy, and American families are saving money at the pump thanks to the availability of ethanol," said Ron Lamberty, Vice President / Market Development for ACE, the nation's largest grassroots ethanol association. "With the wide spread right now between ethanol and gasoline prices, the higher the ethanol content per gallon of your fuel, the higher the savings."
If E15 were available to drivers nationwide, the savings would be nearly 14 cents per gallon making the total savings for motorists nearly $138 million dollars just over this holiday weekend. The Environmental Protection Agency is expected to make its final ruling on the E15 Waiver this summer.
Other ethanol blended savings included 28.5 cents per gallon less than gasoline for E30 and and E85 is 75 cents less per gallon.
"Motorists deserve to have access to these cost-effective fuels at the pump instead of just being limited by government red tape and Big Oil's grip on the market," added Brian Jennings, Executive Vice President of ACE. "We need to give consumers the power to choose whatever fuel is most affordable by making flexible fuel vehicles and blender pumps more widely available."
U.S. Senators Tom Harkin (D-IA) and Richard Lugar (R-IN) have introduced S. 1627, the Consumer Fuels and Vehicles Choice Act, to increase the number of FFVs and blender pumps nationwide. Currently there are 200 blender pumps and more than 1000 E85 stations across the nation.