One of my tweeps from the Twitterverse has launched a new, eco-friendly store.
Biodiesel of Las Vegas (@biodeiseloflv) has its official online store at www.BiodieselofLasVegas.com.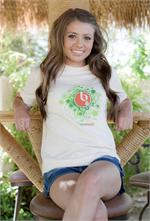 Biodiesel of Las Vegas will launch the Ecommerce portion of their website, offering eco- friendly products such as mouse pads made from recycled cardboard, aluminum water bottles, 100% organic t-shirts and hats. BLV aims to increase the awareness of the biodiesel industry by marketing and selling biodiesel related products. All proceeds from the sale of Biodiesel of Las Vegas merchandise will be allocated to the completion of construction on the 100 million gallon per year biodiesel producing plant (80% complete). In a time where many biodiesel plants are struggling to stay in business, BLV continues to be an innovator in the biofuel industry by diversifying revenue generating opportunities
Biodiesel of Las Vegas converts biomass into biofuel.