The debate rages on between the Renewable Fuels Association and the Brazilian Sugarcane Industry Association (UNICA) over whose fuel is better for America. Ultimately, UNICA wants in and RFA wants them out.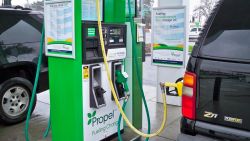 Earlier this week, UNICA planned a pump promotion in Washington D.C. at two gas stations where for a limited time, drivers would receive 54 cents off per gallon on their fuel purchase. This amount was chosen to highlight the 54-cent-per-gallon tariff on imported ethanol and demonstrate to consumers that sugarcane ethanol saves them money at the pump. However, the promotion was canceled due to "political" reasons shortly after it was made public.
Brazil is currently lobbying to end the ethanol tariff in an effort to export more sugarcane ethanol to the United States and promotes that sugarcane ethanol is a "clean and affordable renewable fuel that reduces greenhouse gas emissions by at least 60 percent compared to gasoline and could help the United States cut its dependence on oil from the Middle East." Earlier this year Brazil ended tariffs on imported ethanol and is hoping that the U.S. will follow suit.
Joel Velasco, UNICA's chief representative in North America said of the event cancellation by Capitol Petroleum Group,"While we are unclear who caused this sudden shift in plans, one thing is certain: consumers win when businesses have to compete in an open market, because competition produces higher quality products at lower costs. UNICA will continue advocating for open market competition by encouraging Congress to end the 54-cent-per-gallon tariff on imported ethanol."
On the other side of the debate is RFA who is advocating for the tariff to stay in place. In a press statement released this week, Bob Dinneen, President and CEO, noted that Brazilian ethanol will not save consumers money at the pump but cost them more. According to the release, "A close look at the facts reveals that American ethanol is selling at a significant discount to Brazil's. At today's prices, a gallon of gasoline mixed with 10 percent American ethanol (E10) would be 11 cents Cheaper than a similar gallon using Brazilian ethanol. In fact, the gallon of gasoline with 10 percent Brazilian ethanol would be more expensive than straight gasoline."
Dinneen continued, "Rather than seeking to cannibalize this market, Brazil should be working with the U.S. to expand the use of ethanol globally to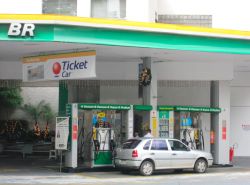 displace reliance on petroleum. Unfortunately, Brazil's singular focus on tapping into American taxpayer wallets impedes such efforts."
Yet Marcos Jank, UNICA's President and CEO has made a call for the worldwide elimination of ethanol tariffs and that ethanol should be globally traded as a commodity.
However, RFA claims that if the tariff were removed, Brazilian ethanol would still be 6 cents per gallon more expensive than E10 blended with American ethanol. RFA also notes that America has imported more than 2.5 billion gallons of ethanol over the past five years as part of the Caribbean Basin Initiative.
"Waiving the tariff and allowing Brazilian ethanol access to American taxpayer dollars would cost Americans money and subsidize a foreign industry with a checkered environmental and labor record," concluded Dinneen.
In response to RFA's ongoing campaign for ethanol tariffs, Velesco writes, "And the next time RFA tells you something is impossible – like competing in an open market for clean, renewable energy – I suggest taking the statement with a grain of salt.
Click here to learn more about, "What Brazil Doesn't Want You to Know."
Click here to learn more about why sugarcane ethanol is, "A Sweeter Alternative."