They work together to sell biodiesel, so it only makes sense that the Iowa Biodiesel Board and the Petroleum Marketers and Convenience Stores of Iowa have teamed up to offer a free webinar to help those who sell to the general public whether biodiesel is a good option for stations.
The webinar, called "Biodiesel Economics: What's In It For Me?" will be on Thursday, May 27 from 10:30-11:30 a.m.: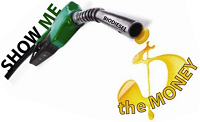 During this one-hour free webinar, PMCI and IBB will outline how today's federal and state incentives can make biodiesel blends a profit margin earner. Topics include:
* Blenders' tax credit status
* State incentives
* Blending economics
* Federal Renewable Fuels Standard compliance
* Biodiesel quality and availability
The presenters are:
* Jeff Hove, Petroleum Marketers & Convenience Stores of Iowa
* Randy Olson, Iowa Biodiesel Board
* Jon Scharingson, Renewable Energy Group, Inc.
To get more information and register for the webinar, click here.