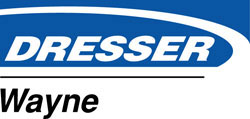 Dresser Wayne has announced that all of their standard dispensers have always, and will continue to, cover the use of ethanol blends up to 15 percent ethanol. Warranties on higher blends of ethanol are increasingly important as blender pumps and ethanol dispensers are installed across the country to give consumers more choice at the filling station.
In a letter to their Partners, Scott Negley, Director, Alternative Fuel Products for Dresser Wayne said, "You may have heard recent industry announcements regarding warranty coverage on E10 and E15 dispensers. Based on some of the questions we have been receiving it is apparent that this announcement is creating some confusion in the market place. . . One of the most important points that I would like to make is that all standard Dresser wayne dispensers have always been warranted up to E15. That said, we understand that navigating the Underwriters Laboratory (UL) approvals and dispenser warranty is supported up to E15, the UL approval only applies to E10. Nothing has changed there. It is unknown whether UL will change their position to reflect the increased ethanol allowance for standard equipment which is expected to be announced by the EPA this summer."
Dresser Wayne currently offers the first Eco Fuel dual hose blend dispenser which has received UL certification blends up to 25 percent ethanol. The Reliance mechanical fleet dispenser is also certified up to 25 percent ethanol.
Recently, Gilbarco Veeder-Root made a similar announcement for their fueling dispensers.