Biodiesel producers, large and small, have renewed their call for Congress to move on the federal $1-a-gallon biodiesel tax incentive.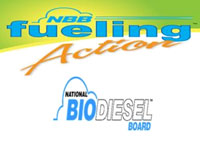 During a recent webinar hosted by the National Biodiesel Board CEO Joe Jobe, Bernie Crowley of Delta American Fuel in Helena, Ark.; Gen-X Energy Group in Pasco, Washington President Scott Johnson; Bobby Heiser with Nittany Biodiesel; and Renewable Energy Group's CEO Jeff Stroburg made their case to the media.
In this edition of the Domestic Fuel Cast, you can hear what they had to say, including how they not only need the tax incentive renewed now, but also how they need a more permanent solution to save jobs, to save the biodiesel industry, and considering the ecological disaster unfolding in the Gulf of Mexico, to save the environment.
Listen to the conversation in the player below.