A delegation of four ethanol supporters from Ohio were welcomed today in our nation's capital by Growth Energy. The visit is the most recent in a series of fly-ins organized by the ethanol association to show lawmakers the depth of support for federal policy that encourages the growth and continued development of ethanol.
The delegation includes:
Mark Borer, GM of POET Biorefining – Leipsic
Robert Flynn, GM of POET Biorefining – Fostoria
Dave Brooks, GM of POET Biorefining – Marion
Mike Irmen, Director of Ethanol Services, Andersons, Inc.
"As representatives of Ohio's ethanol plants, we are excited about the opportunity to visit Ohio's elected officials and discuss the many economic benefits that the industry is providing to Ohio's citizens," said Borer who is also the President of the Ohio Ethanol Producers Association. "Ohio has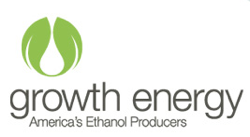 seen rapid growth in ethanol producing capabilities since 2008 and it has had tremendous impact on our employees, farmers and local communities."
Borer continued, "This recent growth has given Ohio the latest technology and some of the most capable facilities in the nation and we look forward to working with our representatives in support of the industry to ensure we maximize the economic and environmental benefits, while positioning America for the energy independence that we so desperately need."
While in D.C., the delegation will personally meet with Sen. Sherrod Brown (D), Reps. Patrick Tiberi (R), Steve Austria (R), Jim Jordan (R), Zack Space (D) and Bob Latta (R). In addition, the Ohio group will meet with staff members of Sen. George Voinovich (R), Rep. Marcy Kaptur (D) and House Minority Leader John Boehner (R). The meetings will focus on how the expansion of America's ethanol industry could help strengthen the U.S. economy by creating jobs and reducing our country's dependence on foreign oil.