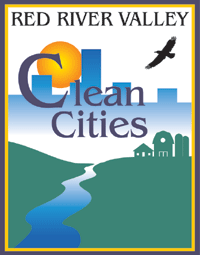 American Lung Association in North Dakota will be hosting an ethanol workshop at the National Energy Center of Excellence at Bismarck State College from 1-4:30 p.m. on Thursday, May 27.

The workshop is one of many that the U.S. Department of Energy (DOE) is leading to inform industry, public and private fleet personnel, government employees, fuel retailers and providers, vehicle manufacturers and students on biodiesel, ethanol, natural gas, propane, fuel economy and idle reduction. The workshops are part of the Clean Transportation Education Project (CTEP) — a 2 year initiative funded by the U.S. Department of Energy to provide 48 alternative fuel and advanced transportation technology workshops across the U.S.
The workshops are also sponsored by the North Dakota Department of Commerce Office of Renewable Energy and Energy Efficiency, Great Plains Energy Corridor and North Dakota Corn Council.
The state of North Dakota is offering $2 million for ethanol blender pump infrastructure. They are offering $5,000 per pump with a cap of $40,000 per station. For more information on this grant opportunity, click here.
For more information on the free workshop, contact Don Kaiser at (701) 225-4143.