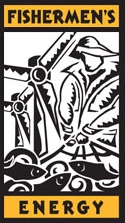 Perhaps buoyed by the federal Interior Department's decision to let an offshore wind energy farm be built off the coast of Massachusetts – the first of its kind in this country – a New Jersey wind energy company has launched a real buoy to test the winds for what might be that state's first offshore wind farm.

The Press of Atlantic City reports Fishermen's Energy set out the buoy to gather for the next two years weather data, such as wind speed and barometric pressure, while also monitoring migrating whales, dolphins, birds and bats:
Fishermen's Energy and two other companies plan to build offshore windmills between Atlantic City and Avalon. But the Cape May company has a head start on its competition, Garden State Offshore Wind and Bluewater Wind, because Fishermen's Energy is building a 20-megawatt demonstration project in state waters where there is less red tape.
This smaller project 2.8 miles off Atlantic City will help determine the viability of Fishermen's Energy's larger 350-megawatt project planned for 10 miles off the coast.
The buoy will record the sounds of passing whales, dolphins, birds and bats. Studies have shown that bats are especially vulnerable to windmills, which create areas of low pressure between their spinning blades that can kill the small flying mammals.
New Jersey has set a goal of producing 3,000 megawatts of offshore wind power by 2020.