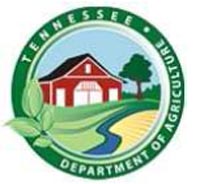 The Tennessee Department of Agriculture hosted a workshop yesterday to educate retailers on issues relating to ethanol. "Meeting the Demands of Fuel Standards with Ethanol Fuel" was attended by nearly 80 participants who included fuel suppliers, retailers, terminal operators and fleet managers.
Topics covered during the workshop included: issues and solutions to E10 and E85 field problems, E85 dispensers and Underwriters Laboratory approval update, electronic monitoring of water levels, underground storage tanks, renewable fuels standard, and grant opportunities for E85.
The Tennessee Department of Transportation (TDOT) is now accepting applications for funding through their BIOTENN Green Island Biofuel Corridor Program to establish biofuel refueling sites no more than 100 miles apart along Tennessee's interstates and major highways. Up to $45,000 is being offered by this program to install E85 infrastructure. The Green Island grant program requires a 20% match that cannot come from state or federal funds. This is a reimbursement program and the station owner must demonstrate that eligible expenditures have been paid before reimbursing grant recipients for a new pump installation or conversion to E85.
The Growth Energy Market Development team also presented at the event explaining their ethanol infrastructure grant program where $2,500 is available on top of the TDOT funding.
The workshop was sponsored by the Tennessee Fuel and Convenience Store Association, the Tennessee Petroleum Council in partnership with: Tennessee Department of Environment and Conservation, Tennessee Department of Transportation, and East Tennessee Clean Fuels.