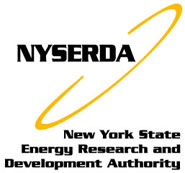 The New York State Energy Research and Development Authority has extended their Biofuel Station Initiative that will allow for 50 percent of the costs, up to $50,000 per site, for new installations of biofuels dispensing equipment, storage tanks and associated piping equipment.
The New York State Biofuel Station Initiative was launched in May 2007 and the objective is to increase the number of retail E85 and biodiesel service stations in New York through a comprehensive approach of providing incentives to both mid-stream distribution terminals and retail stations.
"NYSERDA's biofuel station initiative has been successful in building an alternative fuel infrastructure throughout New York with more than 130 retail gas stations participating and the first 45 currently open," noted Jeffrey Gordon, Director of Communications, NYSERDA. "E85 is a domestically produced alternative fuel that affords consumers a choice at the gas pump over conventional gasoline, is more environmentally-friendly, will reduce our demand for imported oil, and will keep our energy dollars right here in New York. With continued support from our federal and State administrations, E85 ethanol will continue to play a role in NYSERDA's efforts to help build a vibrant clean energy economy for the future."
Approximately $4 million is still available for retail fueling stations. Growth Energy Market Development is supplying the stations with their pump imaging package that will allow for a consistent message across the state. Each kit will be reimbursed from the grant.
For more information regarding this program, click here.