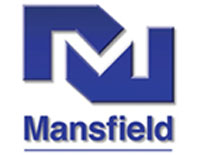 Mansfield Oil Company has acquired East Fork Biodiesel of Algona, Iowa … a 60-million-gallon-a-year refinery that will get its feedstock of corn oil from Mansdfield's network of C&N Companies ethanol plants in the Midwest.

This company press release says this will give East Fork a cheap source of biodiesel feedstock while providing a market for those ethanol plants' corn oil:
"East Fork fits in our network very well in terms of offering our ethanol plants a new local market for a corn oil that provides higher value than simply selling the oil contained in the DDGS into the feed markets. East Fork will have ready access to our major rail logistics hubs in Iowa and provide a reliable supply of biodiesel for our customer base of obligated parties who need to meet new biodiesel requirements under RFS2,"said Jon Bjornstad, President of C&N.
Chris Daniel, General Manager for East Fork stated, "We are very pleased to have selected C&N. Their transparent approach gives us the ability to manage and forecast our costs and margins, and their access to a nationwide market of refiners and blenders in every region of the country gives us great confidence in their ability to secure us the best customers for our product today."
More information is available on Mansfield's Web site.