As wind energy is developed on both public and private lands, there is a concern regarding the impact on wildlife and habitat. Today, the Wind Turbine Guidelines Advisory Committee, created in 2007 under the Federal Advisory Committee Act, sent final recommendations to Secretary of the Interior, Ken Salazar, designed to further the development of wind energy while reducing the environmental impacts of the projects. Less than a week ago, Salazar received final recommendations on the Cape Wind Project.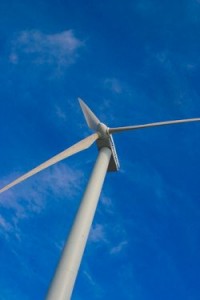 While the proposed guidelines are currently voluntary for developers, they will be considered by Interior Department officials as they finalize regulations for wind energy development of both private and public land. The committee recommends that developers receive incentives to adopt the guidelines.
In a news release from the U.S. Fish & Wildlife Service issued today, Director Rowan Gould stated, "The Interior Department strongly supports the development of renewable and sustainable energy, including wind generated electricity. On behalf of the advisory team, I am pleased to present Secretary Salazar these recommendations aimed at responsibly producing wind power on our public lands while protecting our nation's wildlife resources."
The report is broken down into two areas: policy issues and "science‐based technical advice on how best to assess and prevent adverse impacts to wildlife and their habitats while allowing for the development of the Nation's wind energy resources." The second component was devised as a five-tiered approach.
Highlights of the Committee's recommendations include:
• A decision-making framework that guides all stages of wind energy development;
• Reliance on the best available science when assessing renewable energy projects and their potential environmental impact; and
• Use of landscape-scaled planning that recognizes the need to think long-term about protecting our nation's economic and natural resources.
You can download a copy of the final recommendations here.