The Dogwood Shell station at 1488 Montgomery Highway, in Vestavia Hills, AL will be selling E85 for 85 cents off for 85 minutes: from 2:15 until 3:40 tomorrow, April 8th. This promotion is to celebrate the involvement of the Brazilian Sugarcane Industry Association (UNICA) as the official ethanol provider for the Indy Racing League cars debuting in the Indy Grand Prix of Alabama race at the Barber Motor Sports Park this weekend.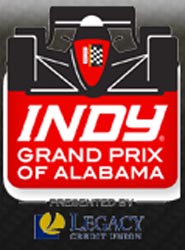 In addition to the ethanol promotion, E85 customers can win one of five $100 fuel cards. The first 20 will receive two tickets to the race.
UNICA renewed its fuel supply agreement with the Indy Racing League for the 2010 season in November of last year. Under the new agreement, the IZOD IndyCar Series will continue to utilize sugarcane ethanol to fuel its race cars, including at its signature event, the Indianapolis 500.
The agreement calls for UNICA to cover the cost of approximately 53,000 gallons of the 100 percent fuel-grade ethanol to be used by in 2010 by the IZOD IndyCar Series as well as the renewable diesel for the fleet of trucks that delivers cars, related gear and fuel for all races. The deal also calls for UNICA's Sugarcane Ethanol brand to be featured at all Indy events.