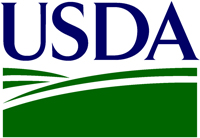 Leaders from the U.S. Department of Agriculture and the U.S. Navy have kicked off the first of several forums designed to increase biofuels production and meet the Navy's renewable energy needs.
This USDA press release says the opening of the forum today in Honolulu came as a result of the Memorandum of Understanding (MOU) recently signed by the USDA and the Navy regarding renewable energy:
"As we continue to expand efforts to build a clean energy economy, create new jobs and reduce our dependence on foreign oil, we can use the Navy's fleet as a catalyst to increase demand for biofuels and spur economic opportunity in rural communities throughout the country," said Agriculture Deputy Secretary Kathleen Merrigan…
"The Department of the Navy is very energized about the partnership with the Department of Agriculture," said Navy Assistant Secretary Jackalyne Pfannenstiel. "This collaborative effort will enable us to reduce our petroleum consumption and increase our alternative energy opportunities. The Navy and Marine Corps' warfighting capability will benefit through a more secure energy future."
The strategic goal is to reduce this country's reliance on fossil fuels, especially on the battlefield where transportation costs can make a gallon of gas cost up to $400. The Navy has set several energy targets, featuring biofuels in most of them:
* When awarding contracts, appropriately consider energy efficiency and the energy footprint as additional factors in acquisition decisions.
* By 2012, demonstrate a Green Strike Group composed of nuclear vessels and ships powered by biofuel. By 2016 sail the Strike Group as a Great Green Fleet composed of nuclear ships, surface combatants equipped with hybrid electric alternative power systems running on biofuel, and aircraft running on biofuel.
* By 2015 cut petroleum use in its 50,000 non-tactical vehicle commercial fleet in half, by phasing in hybrid, flex fuel and electric vehicles.
* By 2020, produce at least half of shore based installations' energy requirements from alternative sources. Also 50 percent of all shore installations will be net zero energy consumers.
* By 2020 half of DON's total energy consumption for ships, aircraft, tanks, vehicles and shore installations will come from alternative sources.