ConocoPhillips and Penn State have joined forces to award up to $300,000 to further the development of innovative ideas and solutions in energy. This award is to recognize new ideas and original, actionable solutions that can help improve the way the nation develops and uses energy.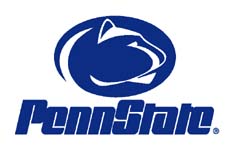 Three areas will be judged:
1. Developing new energy sources, including new ways to develop alternative energy.
2. Improving energy efficiency, such as new methods to significantly reduce the amount of energy consumed in the United States.
3. Combating climate change, including solutions that reduce greenhouse gas emissions.
Entries for the award will be accepted through May 21. Finalists will be annouced in August and will be given $25,000 to further their ideas on the project. The winner will be announced in October and will be awarded $100,000, first runner up will receive an additional $50,000 and the second runner up will receive $25,000. The contest is for U.S. citizens who are 18 years of age and older. For more information or to submit an entrie for the contest, click here.