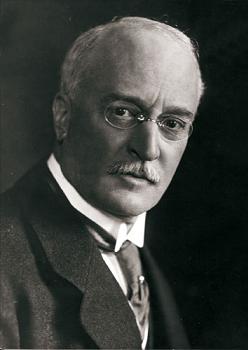 OK, maybe it's not the drink of choice, but biodiesel is truly a fitting symbol for the 152nd birthday of Rudolf Diesel. Tomorrow, Thursday, March 18th, is the inventor's birthday, and since he designed that first diesel engine to run on vegetable oil, the National Biodiesel Board is taking the day to recognize the role the clean-burning fuel has played in the past and will play in the future by designating the day as National Biodiesel Day:
"Biodiesel is currently the only advanced biofuel that is commercially available in the US; it's the next generation of fuel, here now," said National Biodiesel Board CEO Joe Jobe. "Rudolf Diesel originally designed diesel engines to use sustainable fuels. Today's biodiesel is a modern application of his innovation."
From the early diesel engine, there have been many improvements made to help improve fuel economy, power and performance but one of the most effective improvements comes in the form of biodiesel fuel. Biodiesel is a cleaner burning, advanced biofuel made from readily available renewable resources. National Biodiesel Day is celebrated annually on March 18th, Rudolf Diesel's birthday.
Biodiesel users range from school districts to television studios and can be found in every corner of the country. Enterprise Holdings, which operates Alamo Rent A Car, Enterprise Rent-A-Car, and National Car Rental, announced earlier this year that it will be converting its airport shuttle buses to run on biodiesel as part of its overall sustainability initiatives. The company is moving its entire fleet of more than 600 airport shuttle buses across 50 North American markets to at least 5 percent biodiesel (B5). The conversion to 20 percent biodiesel (B20) is happening immediately in nine markets, including Boston; Chicago; Denver; Detroit; Los Angeles; Miami; Raleigh/Durham; San Antonio and San Diego.
More information about Rudolf Diesel, biodiesel, and National Biodiesel Day is available at biodiesel.org.