As expected, the federal $1-a-gallon biodiesel tax incentive has cleared the U.S. Senate on the back of the current jobs bill.
The 62-36 vote now moves the measure into a reconciliation phase with the House's version of the bill.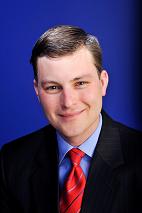 I caught up with Michael Frohlich, the director of federal communications for the National Biodiesel Board's office in Washington, D.C. earlier this evening. He says final passage of this important measure can't come soon enough.
"It's an immediate need for the industry at this point," says Frohlich, pointing out that biodiesel has been without the credit since the beginning of the year. Fortunately, if the bill does pass and is signed into law, it will be retroactive back to January 1, 2010.
But Frohlich is worried that biodiesel will be back in the same boat next December 31st as it was last December 31st, because this version of the tax credit expires at the end of this year.
"Although it's slightly a bit of a hollow victory in the sense that we'll have to go back to the drawing table once this gets enacted to make sure that it continues to get enacted again next year, it is traditional that [Congress does] pass these extenders, and we haven't seen any objection from any senator or House member."
He says last year, the Senate got so caught up in the health care debate, lawmakers worked on Christmas Eve … and that never happens … and the incentive got left by the wayside. Frohlich doesn't expect that the biodiesel credit will get left behind again, but it has reinforced that the NBB's number one legislative priority is to get a multi-year tax credit into effect.
And hopefully, there won't be a health care debate that stops all business.
You can hear all of my conversation with Michael below.