We're kicking off a new podcast series this week called SolarCast. As the name suggests, the bi-monthly audio feature will take an in-depth look at the solar industry. The inaugural podcast features some of the antiquated policies that are slowing home solar projects in California.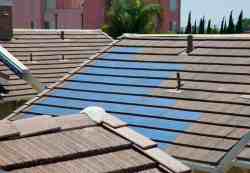 I spoke with Dan Thompson, the CEO and founder of Newport Beach, California-based MasterCraft Homes Group, who built the largest home solar community in Los Angeles County, called The Gatsby Hollywood. Not only is it the largest solar community in the county, but it's the first to feature integrated solar panels. In the past, solar panels were attached above the roof; however, Thompson explained, these solar panels become part of the roof, making them even more efficient than their predecessors.
By law, LA County does not allow integrated solar panels to be installed – quite ironic considering the state of California promotes itself as a leader in developing and implementing green technologies. After many, many months of working with legislators, Thompson was able to get a one-time exemption for the installation of the integrated solar panels in the Gatsby. Due to the great response of the first phase of the project, the second phase is underway, which needed, and received, its own exemption.
The current residents of The Gatsby Hollywood have already told Thompson how efficient the solar panels are. A typical, average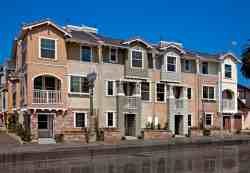 monthly electric bill, seasonally adjusted is between $125-$150 for an 1,800 square foot home. Gatsby residents, who sell excess power to the grid, see electric bills ranging from $35-$45 per month.
The Gatsby is a green building project and MasterCraft Homes Group is a California Green Certified Builder. Even when factoring all the green elements of the home, including the solar panels, the cost of each house was competitive to a non-green project plus the residents have seen lower energy bills, proving that going green can really save you money.
While Thompson expressed frustration with the amount of time it is taking to try to change legislation — after two years, LA County has still not passed legislation that allows integrated solar panels to be installed –  his company is committed to paving the way for not only their future home solar projects, but projects of other home builders as well.
Listen here for my SolarCast with Dan Thompson.