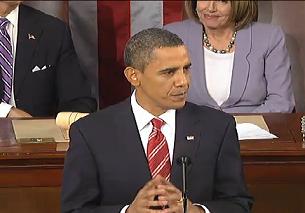 Some others have started to notice something I told you about back in January. It seems that while he campaigned on the word "biodiesel," President Barack Obama is now talking "biofuels" … a more ambiguous term that is leaving some biodiesel producers scratching their heads wondering whether the president backs them.
This piece from Biodiesel Magazine points out that Stimulus Act monies seem to be going to too many unproven technologies, such as fuel cells, cellulosic ethanol and electric motors, instead of proven, reliable biodiesel:
The Obama administration coming out with billions of dollars from the American Recovery and Reinvestment Act to increase "clean energy manufacturing" could seem almost like a taunt to biodiesel producers.Obama announced "awardees" of the $2.3 billion clean energy manufacturing tax credits as existing biodiesel producers languish over the lapse of their specific federal blender tax credit. "Projects are assessed based on the following criteria: commercial viability, domestic job creation, technological innovation, speed to project completion, and potential for reducing air pollution and greenhouse gas emissions," the White House stated on Jan. 8.
While the word "biofuels" was good to hear spoken by the president, there's a word that describes the 2009 biodiesel year—idle. Huge plants sat quiet for months as vegetable oils were high and diesel prices were not. Imperium Renewables Inc., which suffered an explosion at its Grays Harbor plant in Washington State, said it was in no big hurry to make repairs while the tax credit is nonexistent.
"I don't think this Obama administration is any different than any other—Republican or Democrat—in that often the right hand doesn't know what the left is doing," said Joe Gershen of Los Angeles' Tellurian Biodiesel. "So it does hurt, but I will say that I don't think they're doing it on purpose."
I think the fact that the biodiesel tax incentive was allowed to expire and the White House not pushing for renewal speaks volumes … actions always speak louder than words.