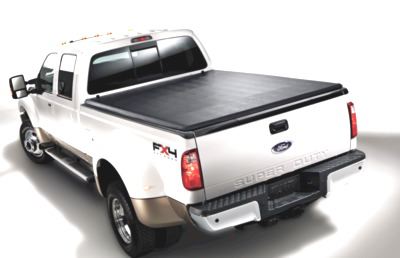 The new Ford F-Series Super Duty truck will be able to run on a 20 percent blend of biodiesel.
This article from Fleet Owner says the 2011 model year also features an optional Ford-designed and built 6.7-liter Power Stroke V-8 turbodiesel rated at 390 hp and 735 ft-lbs torque … making green and mean:
Ed Waszczenko, Ford lead engine durability engineer, noted that B20 biodiesel compatibility is being added for the 2011 model year. That means the new 6.7-liter Power Stroke can be operated on a biodiesel blend of 20% biodiesel and 80% regular petroleum diesel.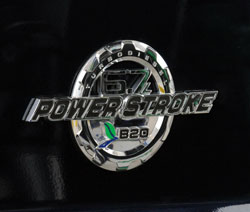 According to Waszczenko, the new turbodiesel boasts an average 18% improvement in fuel economy for pickup models and an up to 25% improvement for chassis cabs vs. 2010 Super-duty models, In addition, he said trucks equipped with Ford's new 6.2-liter V-8 gasoline engines will deliver an average 15% fuel economy improvement over the OEM's comparable 2010 models.
As you might remember from Chuck's coverage from the National Biodiesel Conference & Expo, Ford has debuted its B20 Truck Badge.