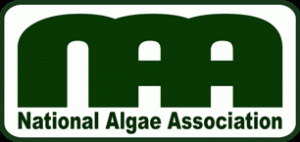 The National Algae Association's Mid-South Chapter will be holding a workshop on how to best use wastewater to grow algae, especially algae for use in biodiesel.
The workshop, entitled "Algae: Mining Wastewater for Nutrients, Fuel, and Fertilizer," will be held in Huntsville, Alabama on Friday, March 26, 2010:
With US fresh water supplies slowly dwindling and algae culture quickly becoming the centerpiece of bioenergy/bioremediation research , we must carefully examine our water and nutrient sources for an efficient, sustainable algal industry. This workshop explores how to minimize algae's fresh water and nutrient footprints by recycling anthropogenic wastewater streams including agricultural, municipal, and industrial, while at the same time producing a host of valuable algal end products. In addition, we will learn of algae's tremendous potential as a cost-effective bioremediation tool for wastewater streams, effecting a more stable and healthy ecosystem.
The group is also calling for white papers to include in the workshop looking at wastewater applications for both open pond and closed loop algae systems, technologies and support equipment. But you'll need to hurry, because papers must be submitted by March 1st.
For more information on the workshop and white paper submission, contact Tamra Fakhoorian at TamraF.NAA@wk.net.