The newly reopened Shell Quik Mart at 532 East Second Street in Muscle Shoals, Alabama now offers E85. For the first time, flexible-fuel vehicle owners and operators looking to refill their tanks in Muscle Shoals will have a choice to refuel with traditional gasoline grades or E85.
"We are pleased to be the first and only station, not only in Muscle Shoals, but all of Northwest Alabama, to offer a renewable fuel alternative for conscientious consumers," said Edwards Oil Company's President, Jonathan Edwards. "Our customers who own flexible-fuel vehicles have been asking for it, and now they have a choice to refuel their vehicles with a product that reduces air pollution, lowers our dependence on foreign oil, and helps support American farmers."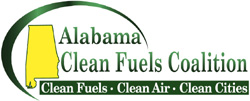 Officials with the Alabama Clean Fuels Coalition, which is the principal coordinating point for alternative fuels in the state, say they have seen a dramatic increase in the development of ethanol infrastructure and use in Alabama.
"In 2006, we had zero stations in Alabama offering E85 ethanol, very few entities that had flex-fuel vehicles, and only a handful of people looking for creative ways to implement ethanol," said Mark Bentley, Executive Director of the Alabama Clean Fuels Coalition. "Today, we have the first station in the Shoals to offer ethanol, our state government and many local communities utilize flex-fuel vehicles, we were part of the nation's first biofuels clean corridor along Interstate 65, and the City of Hoover, Alabama, was the first in the country to turn yard clippings and wood debris into ethanol to fuel their municipal vehicles. What a difference a few years makes!"
Edwards Oil Company owns and operates forty-one Shell Quik Mart Convenience Stores, fourteen of which are located in Northwest Alabama (Colbert, Lauderdale, Lawrence and Limestone Counties) with the other 27 located in the south-central portion of middle Tennessee.