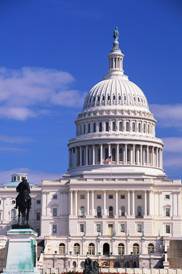 So close … but yet so far. A provision in the U.S. Senate's jobs bill that would have restored the $1-a-gallon biodiesel blending credit … and preserved about 23,000 jobs on its own … started the day in the employment measure. But it found itself in a position many looking for jobs are familiar with: last hired, first fired.
The Hill reports that the provision, sponsored by Iowa's Sen. Charles Grassley, a Republican, didn't make the cut as Senate Majority Leader Harry Reid, a Democrat from Nevada, pared-down the jobs package to omit several energy provisions:
"Clearly, the National Biodiesel Board is disappointed that Senate leadership decided to pull the biodiesel tax incentives from the current jobs bill," said Michael Frohlich, a spokesman for the trade group. He added that leadership should recognize that "saving 23,000 jobs that are in immediate jeopardy is inextricably linked to a true job-saving and creation agenda."
The trade group calls the credits vital to the battered industry. Frohlich said the producers will seek to have the Senate add extension of the credits – which lapsed at the end of 2009 – to the current package or another measure soon.
"This really is an immediate need to this industry," he said.
Extension of the credits is a top priority for Grassley, the Finance Committee's top Republican. Iowa has over a dozen biodiesel plants, according to the Iowa Renewable Fuels Association.
Jill Kozeny, a spokeswoman for Grassley, said there is biodiesel production in 44 states overall. "They are losing jobs since the credit expired at the end of the year, and restoring the credit as quickly as possible is essential to saving these renewable energy jobs," she said.
The bottom line is Grassley will have to go back to work to find another way to get the renewal up for a vote, perhaps attached to another one of the many jobs bills Reid's office is promising.