As Congress debates (or tries to debate between blizzards) the jobs bill, the measure that would put lots biodiesel workers back on the job seems to be tied to that same bill's fate.
This post on the Des Moines Register's blog says Democrats had hoped to get the jobs bill to the floor today, but the 30+ inches of snow over the weekend plowed under that bill … and the renewal of the lapsed federal biodiesel tax subsidy: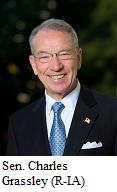 Beth Pellett Levine, a spokeswoman for Sen. Charles Grassley, the senior Republican for the Senate Finance Committee, says he "has insisted that the biodiesel tax credit be a part of any discussions" on a jobs bill with the panel's chairman, Montana Democrat Max Baucus. The $1-a-gallon tax credit for biodiesel "remains a top priority for Senator Grassley to extend the credit at the first available opportunity," she added. Soybean growers are looking to Grassley to ensure that the biodiesel credit is part of any jobs bill to come out of the senate, according to John Gordley, a lobbyist for the American Soybean Association.
Renewal of the federal biodiesel tax incentive is seen as the last element to put the biodiesel industry back on track. The other two elements were the EPA's decisions to consider biodiesel low enough in carbon footprint and mandate this year of 1.15 billion gallons of the green fuel.