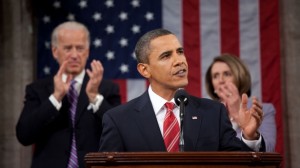 It's a busy day for the federal government. Here is what has happened today. The EPA has released its expanded rules for the Renewable Fuel Standard, The U.S. Department of Agriculture has proposed a rule on the Biomass Crop Assistance Program (BCAP) that would provide financing to increase the conversion of biomass to bioenergy, and the President's Biofuels Interagency Working Group released its first report – Growing America's Fuel. The report was co-authored by co-chairs Secretaries Vilsack and Chu along with EPA Administrator Lisa Jackson and lays out the strategy to advance and bring to market sustainable biofuels.
"Advancing biomass and biofuel production holds the potential to create green jobs, which is one of the many ways the Obama Administration is working to rebuild and revitalize rural America," said Agriculture Secretary Tom Vilsack. "Facilities that produce renewable fuel from biomass have to be designed, built and operated. Additionally, BCAP will stimulate biomass production and that will benefit producers and provide the materials necessary to generate clean energy and reduce carbon pollution."
Several industry organizations responded to the report today including the American Coalition for Ethanol (ACE) and Growth Energy.
"We welcome this new vision focused on biofuels production targets, and we encourage equal if not greater attention on distribution and creating long-term, sustainable demand for today's corn ethanol and the next generation of biofuels," said Brian Jennings, Executive Vice President of ACE.  "Approving the pending E15 waiver request, requiring the production of more Flexible Fuel Vehicles (FFVs), and providing incentives for the installation of blender pumps to dispense mid level ethanol blends all need to occur if we are to ensure that both corn ethanol and the next generation of biofuels can make good on their promise to reduce our dependence on foreign oil."
Growth Energy CEO, Tom Buis agreed with Jenning's statement and added, "Growth Energy commends President Obama for recognizing the value of grain ethanol and the need to move forward with cellulosic ethanol to help our nation meet the goal of producing 36 billion gallons of renewable fuels by 2022. The President understands the need for enhanced support for the existing ethanol industry and greater investment to create jobs, improve our environment and increase our national security."