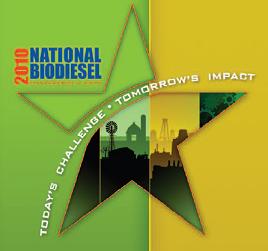 Just another reason for you to attend this year's National Biodiesel Conference & Expo!
Dow Water & Process Solutions, a branch of Dow Chemical Company, will present its portfolio of solutions it picked up in its acquisition of Rohm and Haas to include biodiesel capabilities during next week's conference in Grapevine, Texas. Stop by booth #1005 to talk to experts from Dow Water & Process Solutions, who will provide in-depth analysis and best practices around the following world-class and cost-effective biodiesel solutions:
§ DOW AMBERLYST™ BD20 solid catalyst FFA esterification technology offers biodiesel producers the flexibility to produce biodiesel from inexpensive low-quality feedstocks without sacrificing the purity needed in the end product.

§ DOW AMBERSEP™ BD19WET feedstock purification technology, a pretreatment step specially designed to be used together with DOW AMBERLYST™ BD20 catalyst technology, extends life time and improves the operability of the downstream process.
§ DOW AMBERLITE BD10DRY™ technology, a simple and cost-effective solution for biodiesel purification designed to maximize process yield.
§ DOW AMBERSEP BD19DRY™ adsorbent resin was developed exclusively to remove monoglycerides, sterol glucosides and soaps from the final biodiesel stream in one simplified process, eliminating poor cold temperature performance of biodiesel including failure to pass cold soak filtration testing.
More information is available here.