One of the biggest advocates for renewal of the $1-a-gallon federal biodiesel blender's tax incentive looks for renewal of the credit sometime next month.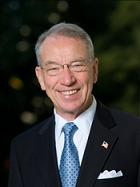 Agriculture.com reports that Iowa Senator Chuck Grassley has been working with the Chairman of the Senate Finance Committee, Max Baucus to get it restored very soon:
"It would be my hope that we would have this to the president by the week we take off for town meeting recesses — president's holiday," he told Agriculture.com on Tuesday.
Late last year the House of Representatives passed a bill extending several tax credits, including the $1-a-gallon biodiesel credit that helps make the soybean-based fuel competitive with diesel. But the Senate, unable to reach an agreement on the federal estate tax, failed to renew the biodiesel tax credit which expired at the end of 2009.
Grassley, of Iowa, is the top ranking Republican on the Finance Committee and seems to have a good working relationship with Baucus, a conservative Democrat from Montana.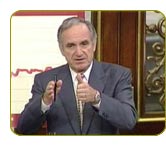 Later, Grassley's press aide, Beth Levine, said in an e-mail message that "Senator Grassley had a long discussion with Senator Baucus about tax extenders, and in particular about the necessity of extending the biodiesel tax credit.
Fellow Iowan Senator Tom Harkin, a Democrat, blames the delay on the Republicans. However, most Washington observers agree that the Senate was too busy debating the unpopular health care bill to get to the biodiesel tax credit. Harkin thinks it could get done by the end of February, but he's not sure.