In general it appears that the biofuels industry is embracing President Obama's focus on job creation in the clean tech sector. Today, Growth Energy not only applauded Obama's plan for job creation, but also welcomed the words of Energy Secretary Stephen Chu. Today, Chu spoke about the importance of American energy independence during an appearance at the Washington DC Auto Show. Last week, Growth Energy announced a partnership with Ricardo to help improve fuel economy when using higher level blends of ethanol.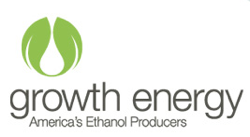 "Ethanol is an advanced technology fuel that has the potential to create hundreds of thousands of U.S. jobs, which as we heard in last night's State of the Union address is a top priority of this Administration. And Secretary Chu's speech today highlighted the importance of investing in renewable energy sources – like ethanol as a transportation fuel – as a means of both creating American jobs and strengthening America's energy and national security," said Tom Buis, CEO of Growth Energy.
Last year, Growth Energy filed a "Green Jobs Waiver" (or a waiver to increase the minium blend of ethanol from 10 percent to up to 15 percent) with the Environmental Protection Agency (EPA). While the EPA has deferred on making any regulations on E15, research is continuing and the industry could see some good news by early summer. In a letter to Growth Energy, the EPA noted that if the testing proved favorable, they were "prepared to approved the E15 Green Jobs Waiver by mid-year." A national study by the Windmill Group, out of North Dakota, estimated that moving to E15 would create 136,000 jobs in the United States.