The Washington Auto Show, operating as the "Public Policy Show", plans to showcase many new and exciting automobiles. For the first time, flexible fuel vehicles (FFVs) powered by government waste will be displayed by Novozymes, the world's largest enzyme producer for advanced biofuels.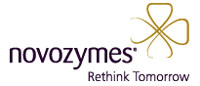 According to their press release, the group will offer an opportunity of a Ride n' Drive on January 26 — a test drive of a Chevrolet HHR powered by E85 made from paper waste. The Ride 'n Drive will allow media, government officials and other VIP guests can to drive the vehicle between 8 a.m. – 4 p.m. Novozymes will make an address to the crowd from 2:35 – 2:45 p.m.
The Washinton Auto Show will officially begin January 27 and conclude January 31. It will take place at the Walter E. Washington Convention Center at 801 Mount Vernon Place, N.W. in Washington, DC 20001. Novozymes will display a FFV Ford F150 inside the convention center on these days.