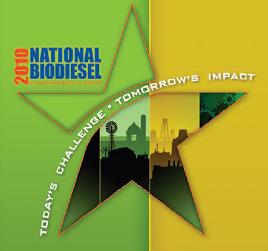 Outside of location, location, location (for real estate, at least), the three most important words in business might be timing, timing, timing. You get both when you attend the National Biodiesel Conference and Expo, Feb. 7-10 in the Dallas-Forth Worth area (actually Grapevine's Gaylord Texan Resort & Convention Center).
The NBB points to location, in the 30 biodiesel plants that make Texas home … and timing, as the EPA is expected to implement the new Renewable Fuels Standard (RFS-2) just before the conference and Congress soon could renew the $1-a-gallon biodiesel tax incentive:
Soon to be finalized, the Renewable Fuel Standard (RFS-2) will set new minimums for biodiesel use. The National Biodiesel Board (NBB), which hosts the seventh annual conference beginning February 7th, has invited regulators to Grapevine to explain the complex compliance issues of the new program to stakeholders from across the country.
The biodiesel tax credit, which expired at the end of the year, has helped nurture the industry from a niche market favorite to a widely used alternative fuel that is chipping away at global warming.
"The tax credit is the biodiesel industry's single most important market driver, and the RFS-2 is the safety net that insures energy investors of demand for our American made, sustainable fuel," [Joe Jobe, CEO of the National Biodiesel Board] said. "Without that market certainty, as well as other factors like the steep fall in oil prices, 2009 was a very difficult year.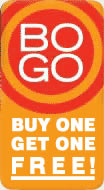 "However, I am convinced that 2010 promises to bring stability to the industry and at the very least gets us back to where we were in 2008," he said.
Jobe said the opportunity to learn about the new RFS is the most important reason biodiesel stakeholders will not want to miss this year's conference and expo at the Gaylord Texan in Grapevine, but stressed there will be much more to see and do.
Don't forget, you can still bring a friend for free to the conference. The NBB is offering a "buy one, get one free" registration when both people are registered at the conference hotel. Get more information here.