The 2010 National Biodiesel Conference and Expo is just around the corner, going on February 7-10 just outside of Dallas at the Grapevine Gaylord Texan Resort and Convention Center, and you'll be able to bring a friend for free.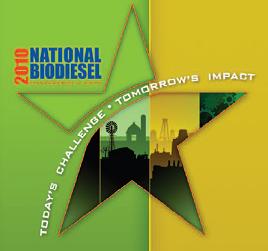 CEO of the National Biodiesel Board Joe Jobe says, with federal legislation and rules pending, this is an event anyone in the biodiesel business should not miss. In fact, the EPA is anticipated to release the much-awaited new Renewable Fuels Standard, or RFS-2, just a few days before the start of the conference. And Jobe says that makes the conference the perfect venue to talk about the new rule.
"The (conference) content is really going to emphasize the upcoming the ruling from the EPA. Six EPA senior policy analysts and officials will be at the conference to explain it to the industry. We're cautiously optimistic the rule will be favorable (to the biodiesel business) and could have volume-gallon requirements that could create as much as a billion-gallon market."
Recognizing that the biodiesel industry has had a tough past year, Jobe says they're offering a "buy-one, get-one free" registration … a first in the seventh year of the big event. He says the free guest for the conerence just needs to register for his or her own hotel room at the Gaylord Texan Resort and Convention Center. More information is available at the conference Web site.
You can hear more of my conversation with Joe in this edition of the Domestic Fuel Cast: [audio:http://www.zimmcomm.biz/domesticfuel/DFCast-1-15-10.mp3]