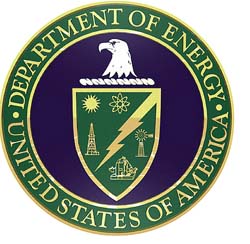 The U.S. Department of Energy (DOE) Secretary Chu announced today nearly $80 million awarded for advanced biofuels research and fueling infrastructure.
"Advanced biofuels are crucial to building a clean energy economy," said Secretary Chu. "By harnessing the power of science and technology, we can bring new biofuels to the market and develop a cleaner and more sustainable transportation sector. This investment will help spur the creation of the domestic bio-industry, while creating jobs and reducing our dependence on foreign oil."
According to the DOE press release, eight mid-high level blend infrastructure projects will be supported by $1.6 million. Awardees include: DMC Diversified Real Estate Holdings, Inc., Missouri Corn Merchandising Council, Protec Fuel Management, Clean Energy Coalition, and Growth Energy. The groups will be adding the clean burning fuel to the following states collectively creating at least 35 new E85 dispensers and 16 blender pumps: Arkansas, California, Florida, Georgia, Michigan, Missouri, Texas, Virginia, and Washington. These locations are areas that hold a high concentration of flexible fuel vehicles.
For a listing and description of all supported projects, click here.