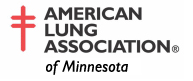 The winner of a trip for two to the Minnesota Viking game at Soldier Field in Chicago has been announced. Derek Willow plans to take his brother-in-law to the Vikings game against the Chicago Bears on December 28. Willow is the proud winner of the "Vikings Road Trip, Fueled By E85″ contest sponsored by the American Lung Association of Minnesota (ALAMN).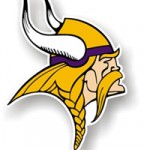 The Vikings teamed up with ALAMN earlier in the season to bring awareness of E85 to their fans. They gave away free parking at the home games and the grand prize of a trip to Chicago ends their season promotion.
Minnesota's Governor Tim Pawlenty has always been a large supporter of ethanol fuel and the state currently has 351 out of the 2,096 E85 fueling locations throughout the U.S.