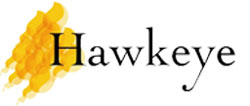 Unfortunately, it looks as though another ethanol plant has filed for bankruptcy. Hawkeye Energy currently owns and operates ethanol plants in Iowa Falls and Fairbank, Iowa and has filed for reorganization and Chapter 11 bankruptcy.
Hawkeye Energy Holdings CEO Bruce Rastetter said, "The U.S. biofuels industry is going through a period of historic change and we are taking the necessary steps to position our business units to succeed in a dynamic and sometimes volatile business environment. The ethanol industry was severely affected in 2008 and 2009 by unprecedented volatility in commodity prices and margins. While the market for ethanol has stabilized and financial performance has improved in recent months, it nevertheless became clear that a restructuring of the Renewables unit's balance sheet would be necessary for the company to compete effectively in the future."
The Iowa Falls and Fairbank plants, each of which employs about 45 workers, will continue to operate under the current management, said Rastetter. They also will continue to buy corn and will honor forward contracts for purchases of corn from farmers.
Hawkeye said it owes bank debt between $500 million and $1 billion to lenders that took out the loans in 2006 after Hawkeye withdrew a planned initial public stock offering. Against that debt, Hawkeye has about $250 in assets, Rastetter said.