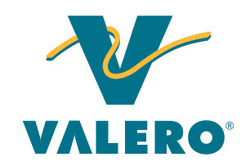 Valero Energy Corp will add three more ethanol plants to their group, bringing their total production to 1.1 billion gallons per year. After these purchases, Valero will own ten ethanol plants.
A $200 million agreement has been settled for two plants now owned by creditors ASA Ethanol Holdings LLC. These plants are located in Linden, Indiana and Bloomingburg, Ohio and were originally owned by VeraSun Energy Corp who are now bankrupt. The third plant is in Jefferson, Wisconsin and will be purchased for $72 million by Renew Energy who also went bankrupt.
"The Linden and Bloomingburg plants have the same high-quality design that we got with our earlier purchase of seven ethanol plants, and they're also relatively new assets," said Valero Chairman and Chief Executive Officer Bill Klesse. "The purchase of the plant from Renew gives us additional production capacity. The ethanol plants we bought earlier this year have been very successful for Valero, and we expect these newly purchased plants to build on that success."
Valero should close on these ethanol plants in early 2010.