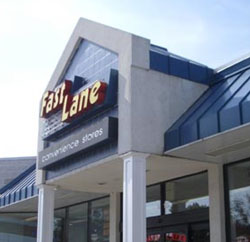 Moscow Mills, Missouri is the site of the state's first ethanol blender pump. Warrenton Oil Company recently unveiled four new pumps at its FastLane station at 240 College Campus Drive. The blender pumps offer E20, E30 and E85 along with gasoline.
"By partnering with Missouri Corn and the Missouri Department of Agriculture, we are offering our consumers more choices at the pump," said Dave Baker, Warrenton Oil Company vice president of sales. "We look forward to growing this new market that supports a homegrown fuel and Missouri jobs."
According to the Missouri Corn Growers Association, these blender pumps are part of a pilot program with the Missouri Department of Agriculture Division of Weights and Measures. "This is a great opportunity to utilize a product grown and refined in Missouri," said Gary Clark, Missouri Corn Merchandising Council senior director of market development. "We are looking forward to the continued expansion of blender pump locations across the state. This will allow Missourians to experience the benefits of mid-level ethanol blends and support a product that is helping reduce our dependence on foreign oil."
There are currently 114 E85 locations, including this blender pump station, in the state of Missouri.