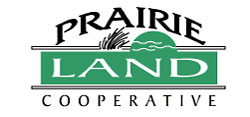 Good news for a Steamboat Rock, Iowa ethanol plant! As a follow-up post from last week, the bankruptcy court has authorized a Plan of Reorganization of Pine Lake Ethanol Corn Processors and will allow Prairie Land Cooperative to take ownership of the plant.
Last month, the ethanol plant prepared this Plan of Reorganization that and was approved by their creditors last Friday. According to Pine Lake's press release, the creditor Prairie Land Cooperative will take equity in the plant in lieu of a payment which totaled more than $14 million dollars. Prairie Land Cooperative will own approximately 85% of the reorganized company. Subsequent negotiations with the plant's secured lenders, its largest unsecured creditor and its ethanol marketing company, resulted in a consensual plan, with all classes who were entitled to vote approving the Plan by the confirmation hearing. Pursuant to these negotiations, Pine Lake's secured lenders agreed to a restructuring of their debt, which totaled approximately $14.5 million dollars. The smallest creditors will be paid in full and the remaining creditors will be paid thirty cents to the dollar over the next five years.
Pine Lake filed Chapter 11 Bankrupcy just one year ago. Scott Zabler, General Manager, stated, "We are very pleased that we were able to turn the plant around in exactly one year and are very optimistic that with the terms worked out with our major lenders that the plant will be profitable and on a solid financial footing. I am especially proud of our employees who stood by us through some grim months in 2008 and pitched together to make this turnaround a success."
The turnover in ownership will take place on December 23, 2009.